About Us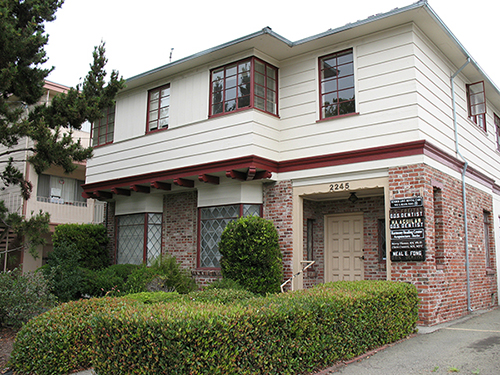 "Complete Family and Cosmetic Dental Care with Your Comfort in Mind" has been our motto for the past 29 years. We seek to be your hometown Alameda dentists, treating our patients in a friendly and professional manner. We love families, and we enjoy treating patients of all ages.  Our dentists, Dr. Steven Chan and Dr. Edmund Fung, strive to give you the highest quality dentistry and provide the latest in restorative and cosmetic dental techniques. We feel that communication and relationships are important to successful dentistry so those are goals of our practice. It is our pleasure to work together with you to prevent dental problems and give you options to keep your smile healthy and bright for a lifetime.
Our Mission is to create beautiful, healthy, long-lasting smiles for all who join our dental family. To that end, we seek to provide the highest quality, latest dentistry to our patients in a caring and comfortable manner. We value the relationships we develop with our patients and believe that listening, communicating, and understanding result in better dentistry and a more comfortable experience. Our team is committed to meeting and exceeding industry standards for quality, cleanliness, and education in the dental field. We want you to have confidence in our team and in our services. We believe the greatest compliment you can give is to recommend your family and friends to us. Good dentistry and good friendships are what our practice stands for!
A thank you movement for our active military and Vets. We are offering a free dental cleaning on October 12, 2017. Space is limited so please call to schedule an apointment. Must show your DD214
Please visit www.freedomdayusa.org for other locations and offers.