Our Dentists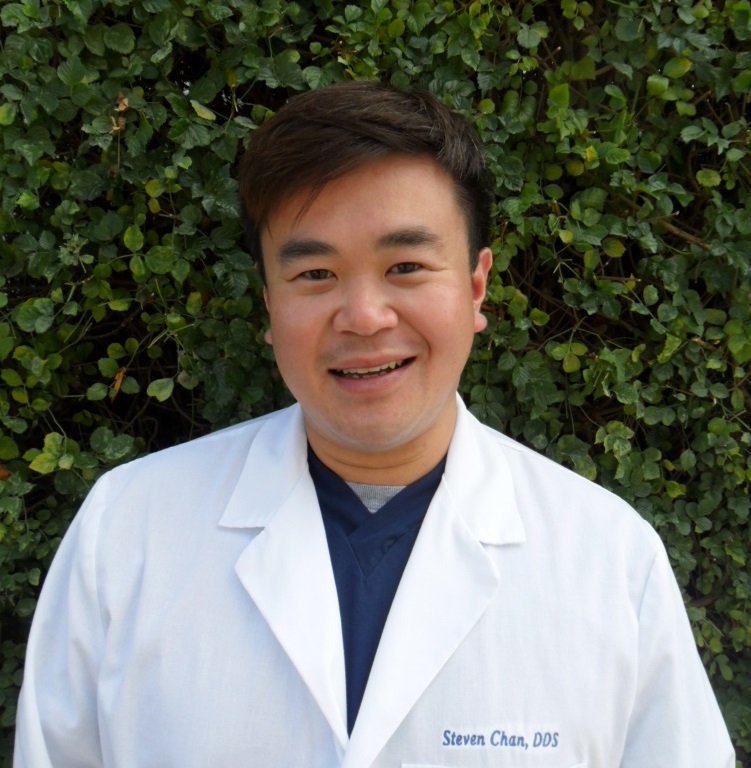 Steven Chan, D.D.S.
Dr. Steven Chan graduated from the University of California School of Dentistry in San Francisco, one of the most prestigious institutions in the world. In addition to having extensive experience working at a family dental practice in Berkeley and San Jose, he is also experienced in Cosmetic Dentistry and Invisalign Orthodontics. Dr. Chan is passionate about his work and is always committed to the highest standard of care. His gentle manner and ability to relate to patients easily make him a favorite dentist among the patients he has worked with. During his spare time, Dr. Chan likes to explore the outdoors. Biking, hiking, badminton and basketball are all his favorite pastime. Despite his busy schedule, Dr. Chan has always valued volunteering his time for community services locally and abroad. Dr. Chan is an avid traveler. His appreciation of new cultures and peoples has taken him across the globe to Japan, Italy, France, Malaysia, Thailand, Cambodia, Vietnam and Hong Kong. Besides English, Dr. Chan can also converse in Cantonese, Mandarin and Japanese.
Alameda Smiles
Edmond Fung, D.D.S.
Dr. Edmond Fung has been practicing general dentistry for over 10 years. He is a 1994 graduate of the University of Pacific, School of Dentistry. As a member of the American Dental Association and California Dental Association, Dr. Fung participates in continuing educations to keep up to date on the most advance techniques in dentistry today. He has been at the forefront of Oral Implantology, with over 10 years of implant experience. He is also an active member in a group of Contra Costa County dentists involved in implant case studies, offering problem solving solutions to complex dental needs. Dr. Fung appreciates the wonderful team at this office beause we believe in delivering the best dental care to our patients with their comfort in mind.
Alameda Smiles
A thank you movement for our active military and Vets. We are offering a free dental cleaning on October 12, 2017. Space is limited so please call to schedule an apointment. Must show your DD214
Please visit www.freedomdayusa.org for other locations and offers.